How To Choose A Good Accountant For Your Business
May 31, 2022
|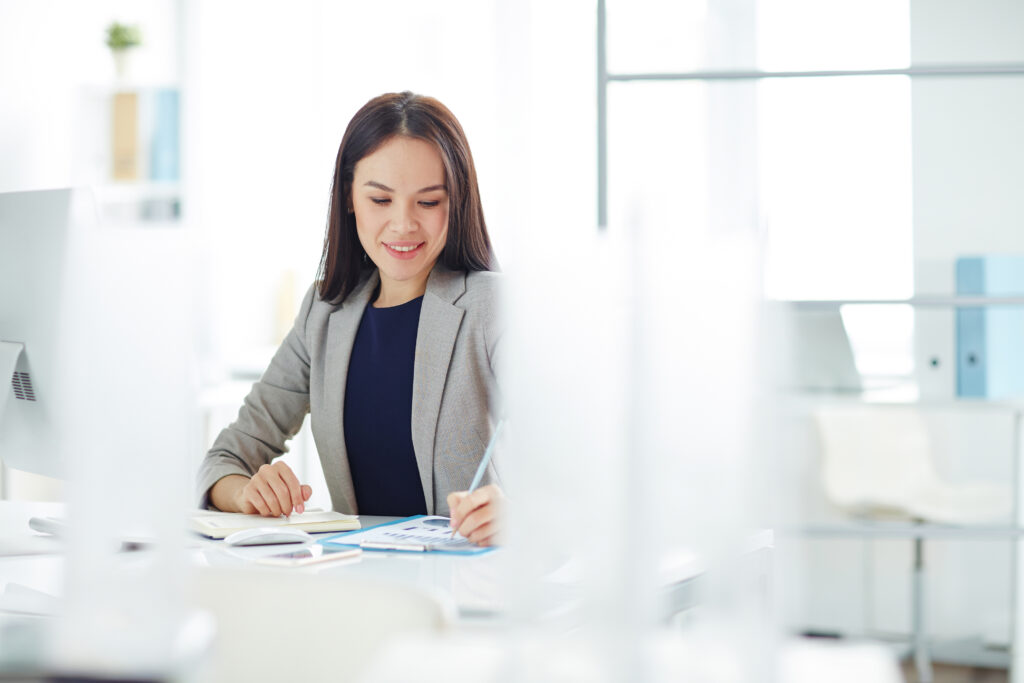 By: Hima Mehta and Brijesh Mistry
For entrepreneurs, it is important to have a strong accountant in your corner during every stage of your business's life cycle – from start up to succession planning. But choosing the right accountant is not easy. Not only do you want an accounting partner that communicates well, but you also want someone that can help you strategize and maximize your business financials, while being aligned with you on risk tolerance.
At Chugh CPAs, LLP, we have worked with many business owners who have tried to do their accounting on their own, whether with the use of a software or not. However, we strongly encourage you to leverage an accountant's knowledge. Services like tax planning can save you a huge amount on your taxes, and strategic sessions can help you take your business to the next level.
what to look for in your accountant
Working with the right accountant can be priceless. But how do you find the tax professional that's the right fit for your business?
One of the most important characteristics of an accountant is to be strategic. More than just bring you good ideas, your accountant should have well-honed entrepreneurial skills, strong communication, and a team of powerful professionals at their side. You will want to evaluate that they also have these characteristics:
They can answer basic accounting questions. Your accountant should be able to answer basic questions about starting or running a small business. If your professional looks confused or doesn't know the answers to your basic questions offhand, they are not a good fit.
They share your risk tolerance. It is difficult to find an accountant who shares your risk tolerance exactly. However, you'll want to work with someone who can be creative, balanced with the right amount of conservatism. See if your accountant would treat certain deductions, income, or tax strategies the way that you would like during your screening process.
They are easy to understand. You want to work with an accountant that is approachable, can explain the numbers and tax laws in a simple fashion, and doesn't clutter their speech with jargon. An accountant should feel like a partner in your entrepreneurial journey and talking to them should not feel like a chore.
They are entrepreneurial. Some accountants think entrepreneurship is too risky and would prefer to work with clients who have W-2 income. These are not the accountants for you. If you want to scale and grow your wealth, you need an accountant who shares your entrepreneurial mindset.
They are empowered by a team. If your accountant plans to do all the work themselves, this is a big concern. Your accountant should offer strategies, lead a team, and consider the overall picture of your business and finances. Since you'll often be interacting with the team, you will want to make sure they interact with you in a respectful manner.
conclusion
The right accountant can add significant value to your business. Our Chugh CPAs, LLP professionals are personable, thorough, and entrepreneurial. Contact us today to schedule a consultation.

Categories
Tax
Tax Planning
Employer Taxes: Withholding Compliance
Audits & Assurances
Agreed Upon Procedure Reports
Accounting
Accurate Accounting
General Accounting Services
Customized Accounting Services
Employee Benefit Plan Audits
Consulting
Financial Statement Audits
Internal Control Evaluation Ssae 16 Report
Reviews And Compilations
Cash Flow And Profit Analysis
Banking And Finance
Choice Of Entity And Start Up Business Services
Cost Segregation